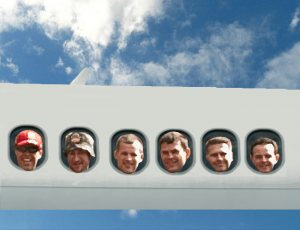 Day 1 – Start of a new Journey to Kilimanjaro
Our Kilimanjaro team heads out today, and we at Central IT Systems wish them all the best of luck for their journey up Mount Kilimanjaro.
The team will be arriving shortly at Heathrow Airport for check in and departure. They will arrive in Nairobi by Saturday at 5.30pm, where everyone will be glad to have landed, and finally stretch their legs before they undertake the challenge of Mount Kilimanjaro.
As far as we are aware, Dean is surviving on his meager supply of sweets (only a month's worth), and Patrick is eating away at his laptop and Ipad battery life, and laughing hysterically as he destroys bad piggies on Angry Birds – preparation at its finest.
Our very own Chris Shuker will be providing remote support & updates from Kilimanjaro and will soon have more information on our team's progress. Please remember that all money raised goes to the Oakland Foundation which funds local initiatives to help out under 16's in poor local areas.
If you wish to donate please pledge now by contacting Charity@centralitsystems.com all funds will be collected after the trip.