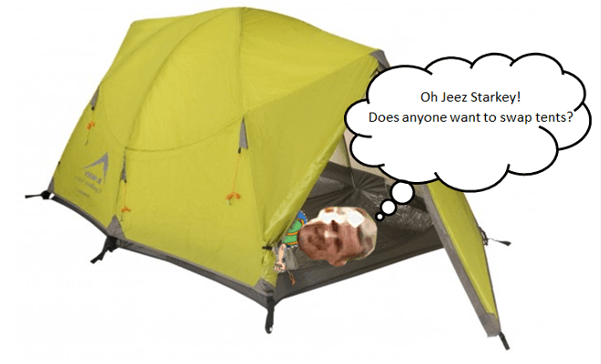 Our team has reached about 4330m and are camping out at Mawenzi Tarn. We are all pretty tired from today's hike, and are starting to get mild headaches, but I'd say that our team is still in high spirits, and are adjusting quite well. We've left the grassy slopes behind and can only see rocks and ice now. We left camp fairly early so that we'd have the afternoon off to acclimatise better, which has done us good as we're able to rest earlier and get used to the thinner air. We've only walked for about 4 hours or so today, but most of it has been quite a high ascent.
Dean's down to his last pack of sweets and having to come to terms with the realization that he'll run out before the end of the trip. Nevertheless the team all believe that this is a good thing, as going back down Dean will have a lot of determination to get back down to some sweets.
Many of our team have commented on mine and Starkey's tent at the night time being opened and closed repeatedly, which I'd like to clarify is all Starkey and his Diamox oxygen tablets creating quite a fog in our tent.
We all can't wait for tomorrow as the peak and top is getting closer and closer.