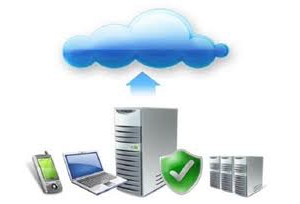 Hosted Solutions / Cloud Services from Central IT Systems
Unburden your business from On Premise IT
Not just the latest fasionable trend in computer systems.
Cloud Systems can provide fixed cost computer services with out the obvious burdens of an on premise solution.
They are not for everyone and the decison should be made on your particular business situation and particular service
Some chief considerations
Do you have a reliable high speed internet connection
Have you made recent large investments in on-premise equipment
Do you have distributed Offices /Remote Offices
Central IT Systems can provide the answers. Contact us now
We already provide
Cloud Security (Antivirus ,Antispam) and Archive for Email
Hosted Exchange Server /Office 365
Cloud Backup and Recovery Solutions
Dedicated Hosted Servers for tailored solutions
Hosted Telephone Systems
For new business and Startups using the cloud is a no brainer.
For all new businesses
We can provide fixed cost per user /monthfor all the services needed
Email
Internet Connection
File
Telephone
Accounts
Please call us and let us provide cost effective computer services to give you the advantage of big business