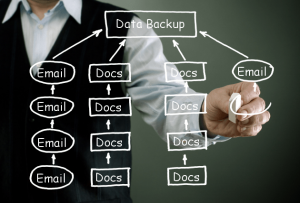 Server & Network Backup – Your data is critical to you.
With our Server and Network Backup protection in place we can ensure that all of the critical data for your business is being backed up correctly, and set up an easy recovery solution to get your business back up and on track, enabling it to continue in the case of a disaster.
Backups are key to a business of any size: imagine what would happen if you lost all of your customers details and had to try to recreate what was lost.
With our worry free backup solutions we can put a secure on-site and off-site backup solution in place to keep your data safe.