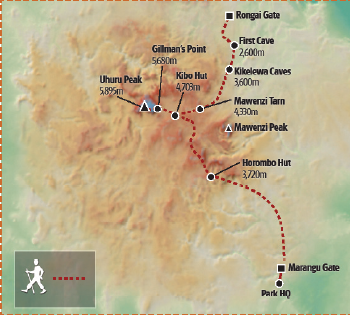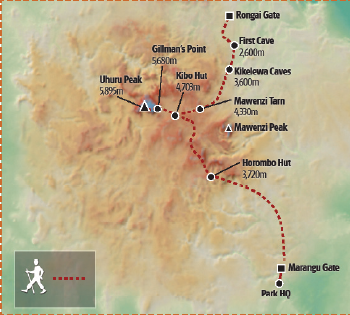 After a decent nights sleep we were all quite excited to prepare for our climb, and for meeting with our guides. The first part of our travel was to walk from the Rongal Gate (1600m) to the First Cave Camp at (2600m). Our guides informed us to constantly take in water (around 4-5 litres a day), as this will help our bodies to adapt to the altitude, and help to overcome any Acute Mountain Sickness that may occur.
Our journey started with dragging our dear Starkey away from the mirror as he wonders if he'll be able to maintain his good looks at higher altitudes, and making sure all of our team have had a decent breakfast. For the first part of our leg we'd all started off in high spirits, partly thanks to Keith bringing along his incredibly funny sheep hat and gloves, he does love his sheep ;p .
Our team quite easily managed the first part of our climb which took just over 3-4 hours walking time. We did have breaks in between to take photos and eat/drink, and as far as we could tell none of us were suffering yet from any Mountain Sickness.
To read more about what our journey involves, please read these Trip Notes.