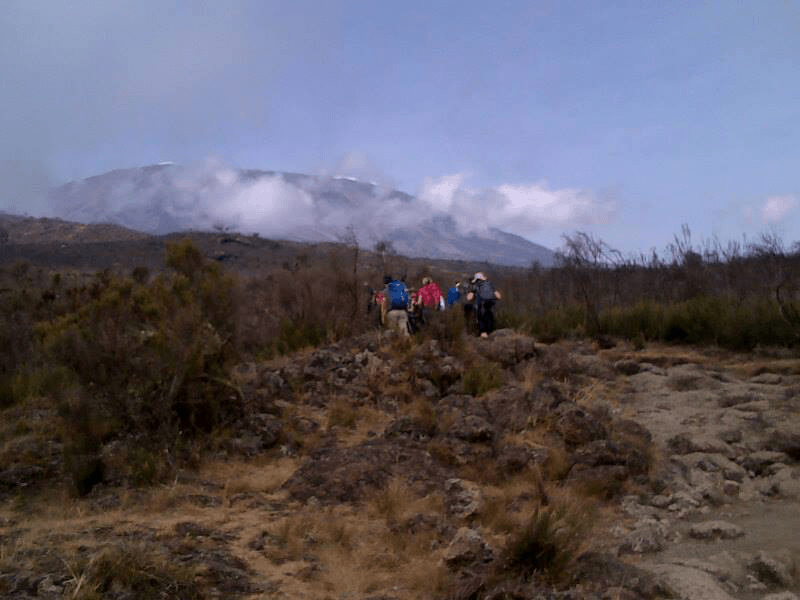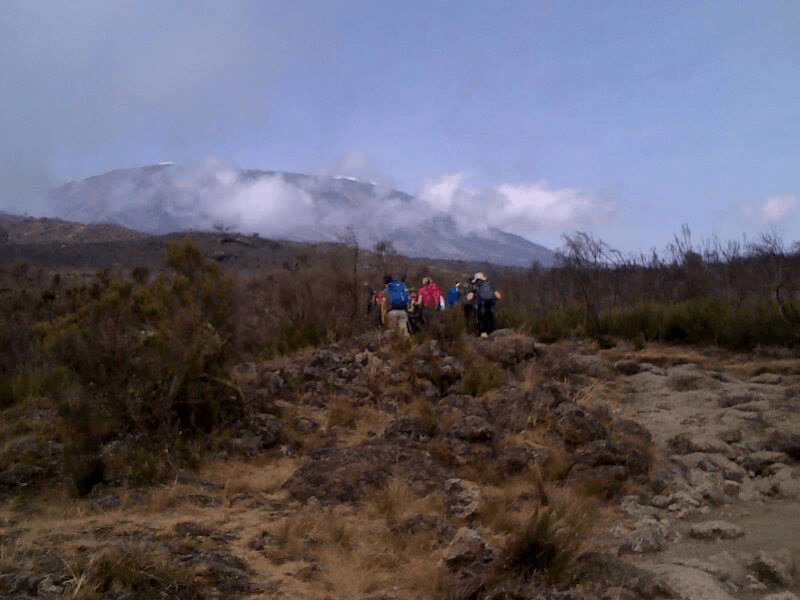 With a 6 am start none of our team seemed happy to be getting up early, but we'd had a good night's sleep, apart from awakening half frozen. Dan had a very special meal which he thought was chicken stew, but was in fact a crow which had been shot especially for him! Everyone still seems to be acclimatising well, bar a few headaches which is to be expected. Our afternoon was set aside to rest, (no more wrestling allowed) and sleep for about 4 hours, as we've been told that we are to start to attempt the summit at 11pm as we are expecting clear skies. Temperatures will be around -10 to -18 during the climb to the summit.
Our biggest concern is how to stop our water from freezing, but Corey has maintained confidence that all of his gadgets will stop this from happening.
The guides know what they are doing and know us pretty well now, they have told us all that they are 100% confident in our abilities, and that 100% success will be achieved with our group which is good news as our training must be paying off.
Tonight will be the night that we prepare tomorrow's final assault, and we will only be taking essential items with us. This proves incredibly hard for us to do, Starkey had to leave his man-mirror and hair products, Pat had to be reasoned with that an Ipad is not a essential product no matter how much he wants to take it, and Chris had to come to terms with leaving some of his underpants behind.
We've all kept in good spirits even with the constant cold and exercise, but we all can't wait to get on top of Mount Kilimanjaro and admire its beauty and view.